Drain services Dublin
Blocked Drain Services. 24/7 Drain Clearing Service By Dublin Plumbers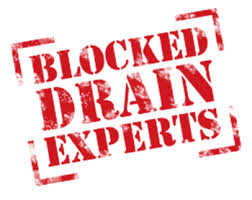 Regarding all kinds of plumbing issues, having a blocked drain must come close to the top of the vast majority of everyone's most unwanted list. With SOS Dublin Plumbers this won't turn out to be a fiasco if you act quickly.
A drain blockage isn't just inconvenient; there is a distinct possibility of property damage, which could run in to thousand of Euros in the long term. There is also the chance of problems to your health. This is why immediate action is required.
In the event that you have a blocked drain issue, call SOS Dublin Plumbers now for their expert drain services. We think clearing your drains is only the first part of the solution. We know it is imperative to find the cause of the blockage in the first place. With our special C.C.T.V. camera system we can identify the root of the problem. Our team will then apply the appropriate course of action. This will then stop the same issue re-occurring. Our experts will inform you of anything you, as the property owner can also do in the future as a preventative method.
So remember, at the first indication of a blocked drain, which is normally a terrible stench of sewage; call SOS Dublin Plumbers on 01-2844921 for a quick, expert drain unblocking service throughout County Dublin.