Reasons Boilers Breakdown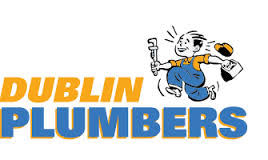 For once the summer has been wonderful in Ireland but we all know what's coming, the cold weather. When this arrives we all act the same way. We smile at our old faithful boiler, press the magic button and hey presto "let there be heat". This time though old faithful is ignoring you! There is no heat! Could it be that you've ignored old faithful for so long? There are many reasons boilers breakdown when the winter arrives. A boiler can be compared to a car in many ways, if you leave your car parked in your garage for 6 months and go to start it, it may start or it may not. If you are having problems please read on for some of the common issues
Reasons Boilers Breakdown
The Diaphragm valve may be broken. This valve regulates or stops the flow of liquids and gases within your heating system.
You may have an airlock. An airlock can often prevent or disrupt the water flow within your plumbing and heating system. If you are having this problem click here for solutions.
Your boiler's motorized valve has failed. These can sometimes get stuck by a build up of dirt. If this has happened there are 2 scenarios, your heating is constantly on whether you want it or not or it won't turn on at all. One of our R.G.I. registered boiler service engineers at SOS Dublin plumbers can fix or replace this quite easily for you.
You may have a problem with the thermostat on your boiler. If the thermostat is stuck then it doesn't matter how high you turn the heating up the boiler won't respond.
Leaks. A leak in your heating system or boiler can cause a breakdown. We can send an R.G.I. registered Dublin plumber to your property to identify the leak and provide a solution.
Sometimes your boiler can start to make strange banging or gurgling noises. If this is the case it could be low water pressure or air in the system. If it's a low pressure there could be a leak in the pressure relief valve which in turn can be caused by expansion of the vessel failing.
A very common issue we find is "my pilot light keeps going out". This can be caused by a build up of dirt, a professional boiler service will solve this problem.
From our many years of experience these are the most common reasons boilers breakdown when you start them up in the winter. This is why all boiler manufacturers recommend and annual boiler service. To book your service with one of our SOS Dublin Plumbers boiler technicians today call on 01-2844921. Our standard charge is €89 + V.A.T.