Dublin 6 Plumbers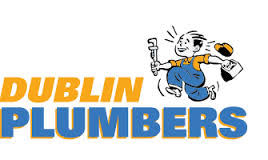 At SOS we have a team of Dublin 6 plumbers available for all your standard and emergency plumbing requirements. When hiring a plumber people need to be assured of a number of things and we tick all the boxes. We are well established with over 40 years of successful trading, our pricing is very competitive and all of our D6 plumbers are R.G.I. registered and fully qualified with many years experience within the trade. We ensure the best customer service in the business our staff are polite and helpful at all times and nothing is too much trouble. Our in house training means all of our staff are up to date with current health and safety and manual handling regulations. We are fully insured and all of our work comes with the "Plumber Dublin 6" parts and labor guarantee.
We have emergency Dublin 6 plumbers on call 24/7.
At SOS we provide a 24 hour a day team of on call emergency Dublin 6 plumbers. We realize that a burst pipe, no central heating or hot water are issues that just can't wait. You can call us at any time of day or night and we'll have someone to answer the phone. A senior member of our team will try to help you with the problem and advise you on any immediate action you can take to help with the issue. If you require one of our D6 plumbers we can have one with you in less than an hour, guaranteed.
Open, honest pricing from your local Dublin 6 plumbers.
Unfortunately not all plumbers or plumbing companies are open and up front with their prices.Our company has a number of websites for our categories of plumbing work and we have found that we are the only plumbing company in Dublin to advertise our rates on our website. We know what other companies charge and that some people hide their prices so they can add on hidden fees and charges. Not us, we don't charge for call outs, travel time, time for sourcing parts or any other hidden extras. We are delighted to offer free quotes. With our team of Dublin 6 plumbers you will only get the best quality plumbing services provided by a team of extremely experienced individuals representing a renowned and established company.
Our D6 plumbers cover the following areas.
Harold's Cross, Milltown, Ranelagh, Rathgar, Rathmines, Terenure, Kimmage, Templeogue and Terenure.
For all standard and emergency plumbing work, professional advice and free quotes call your local team at D6 Plumbers today on 01-2844921.