Dublin 8 Plumbers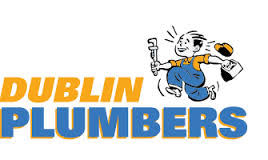 If you live in the D8 area just call your local Dublin 8 plumbers at SOS for all standard and emergency plumbing work. We have successfully traded in county Dublin for over 40 years now and have members of our team with over 35 years experience within the commercial and private plumbing industry. If you are looking for an established, professional company with experienced plumbers who won't cost the earth you have found them.
All of our staff at Dublin 8 plumbers are R.G.I. registered, fully qualified and have had the latest health and safety and manual handing training. You are always in the hands of trade experts. We always strive to provide the highest quality workmanship at reasonable prices. All our work carries the "plumber D8" parts and labor guarantee and we have extensive public and professional indemnity insurance. This means our clients can relax happily in the knowledge that we have everything in place to provide the best plumbing services possible.
Our Dublin 8 plumbers cover all emergencies 24/7-365.
In you hour of need when that unexpected plumbing problem arises you can count on us. Not having heat, hot water or a burst pipe for example, these are things that need to be tended to straight away. One call to your local team of D8 plumbers can solve the problem. A senior member of the team will take your call no matter the time of the day or night. On occasions we can give you free expert advice that can cure or at least alleviate the problem. If you do need us one of the team will be dispatched straight away to your home or business. On arrival they will diagnose and tackle the problem getting your life back to normal in the quickest time humanly possible.
All pricing up front our D8 plumbers use an honest and open approach.
No hidden fees, free quotes provided upfront, this has been a successful part of our business since we have been trading. We know what other companies charge but our company is the only on in Dublin to have it's prices advertised on their website. We are proud that  we don't rip customers off when the bill arrives by adding time for getting parts, travel time or call out fees. We provide a quote and stick to it with your local Dublin 8 plumbers you always know where you stand.
On Dublin 8 plumbers cover the following areas.
Dolphin's Barn, Inchicore, Island Bridge, Kilmainham, Merchants Quay, Portobello, South Circular Road and the Coombe.
When you need a plumber in D8 for all standard and emergency plumbing work or if you just need some free professional advice or a no obligation estimate call us on 01-2844921.