Dublin 10 Plumbers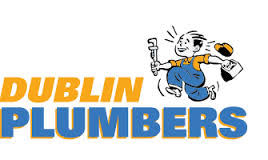 At Dublin 10 plumbers our motto is no job too large, none too small. If you are looking for a professional well established company for you plumbing project, look no further. Our team only comprises of R.G.I. registered, fully qualified plumbers this means we can undertake all natural gas work as well as all the standard plumbing services you may require. Whether it's fixing a tap, unblocking a drain or a full bathroom makeover all of the work undertaken by our D10 plumbers is given the same pride and attention to detail.
With some of our team having over 30 years experience in commercial and domestic plumbing and our business thriving for over 40 years you will always be in safe hands. We are comprehensively insured and all of our work is covered by our "plumber D10" parts and labor guarantee.
24 Hour service provided by local Dublin 10 plumbers.
Our emergency Dublin 10 plumbers provide round the clock coverage, 365 days a year to help with those dreaded plumbing emergencies. No water, no heat, burst pipe, whatever the problem we are ready to help just call 01-2844921 and a senior staff member will be at the end of the phone. We will always try to offer practical advice on what you can do at first, on occasions we might not have to come out at all if we can talk you through the solution. We guarantee if you need us though we will have someone with you in under an hour.
Our D10 Plumbers service the following areas.
Ballyfermot, Cherry Orchard.
Competitive up front prices from your local Dublin 10 plumbers.
Unlike some competitors we are truly transparent when it comes to prices. In fact we are the only plumbing company in Dublin that we have found that actually advertises their rates on their website. We know what the competition is charging and we know our prices are good. We provide free, no obligation quotes and will never add on hidden fees and charges such as travel time, time charged for getting parts or call out fees. With our D10 plumbers you always get the best quality workmanship and know where you stand.
If you need a plumber in Dublin 10 for a quote, professional advice or have an emergency just call us on 01-2844921.