Dublin 4 Plumbers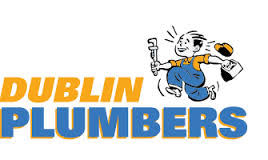 For all your standard and emergency plumbing services just call your local team of Dublin 4 plumbers. If you need an established company with experienced, friendly and reliable staff who take the utmost pride in their workmanship, look no further. We have been trading successfully for in excess of 40 years now and our Dublin 4 plumbers are all fully qualified and R.G.I. registered. For your extra reassurance we are fully protected by both public and professional liability insurance and all of our work comes with our "D4 Plumber" parts and labor guarantee.
Emergency Dublin 4 plumbers, 24 hours a day, 365 days a year.
We operate our emergency Dublin 4 plumbers service so our clients are never left in trouble when they need us most. If your heating conks out on a cold winters night or a pipe bursts in the freezing weather you can count on us to be ready to help. We operate a guaranteed response time of under 1 hour for all work in the D4 area. You will always get the phone answered by a senior team member who can often give you relevant free advice over the phone to assist with the problem. If required we will dispatch one of our R.G.I. registered D4 plumbers to your address immediately. On arrival they will diagnose and address your issue immediately and get your life back to it's normal status quo.
Straight pricing without hidden fees from local Dublin 4 Plumbers.
Unlike some of our competitors our pricing is straight forward, we provide a free quote and that's it. If it's agreed it stays the same, when the bill arrives you won't see money added on for the likes of travel time, call out charges or time for going to get parts, these things are done in our time not yours if we need to. This honest and open approach has been a large key to our success over the years. Our clients know that the team at Dublin 4 plumbers provide excellent standards of work at affordable prices and they never get a shock when they get the bill.
Our D4 Plumbers service the following areas.
Ballsbridge, Merrion, Herbert Park, Ringsend, Irishtown and Pembroke, Sandymount and Donnybrook.
Call your local D4 plumbers today for all standard and emergency plumbing work 0n 01-2844921.