Dublin 9 Plumbers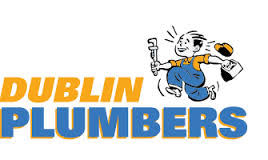 Our team of Dublin 9 plumbers at SOS take on all standard and emergency plumbing jobs large and small.  If you need a reliable plumbing company with an established reputation look no further. All of our team are fully qualified and R.G.I. registered meaning we can also take on all work involving natural gas. Our company has been thriving in county Dublin for over 40 years now and within our team lies a wealth of experience with some of our plumbers having over 30 years experience in the commercial and domestic plumbing services industry. The reputation of our  is second to none, they are polite and courteous at all times and always willing to go the extra mile for customer satisfaction. There is immense pride taken in our work, we are fully insured and all of our work is covered by our "plumber D9" labor and parts guarantee.
24 hour a day service from our emergency Dublin 9 plumbers team.
On call 24/7-365 our team of emergency Dublin 9 plumbers are always ready to assist in your time of need. The cold weather always causes unfortunate plumbing problems for the unlucky few but our staff are ready to help. Whether you have a burst pipe or your boiler has packed up we can be at your home or business in less than an hour night or day. You will always get an experienced R.G.I. registered plumber to sort out your problem. As a senior member of the team always takes the call they can sometimes provide the solution over the phone for you, thus saving us coming out. This is always free of charge and part of our customer service just call 01-2844921.
Our prices are staying down at Dublin 9 plumbers.
We haven't raised our rates for the last 7 years and they're still staying the same. We know we are as cheap as anyone for the services we provide that's why our company is the only one in Dublin to advertise their prices on their website. Our Dublin 9 plumbers don't have no hidden charges or add ons such as charging for travel time, call outs or time getting parts. We quote openly and up front this is why we have the reputation as the plumbing company you can trust.
Our team of D9 plumbers service the following areas.
Glasnevin, Drumcondra, Griffith Avenue and Whitehall
 Call your local plumbers in D9 for quotes, advice and all emergency and standard plumbing work on 01-2844921.