Dublin 14 Plumbers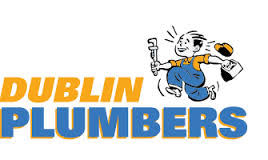 When you need a professional plumbing service in D14 our team of Dublin 14 plumbers would be happy to help. We possess the expertise and knowledge to tackle even the most complex issues. Our team of fully qualified R.G.I. registered plumbers have between 9 and 35 years working within the domestic and commercial plumbing field, this experience is invaluable with the ever changing world of plumbing.
Our Dublin 14 plumbers believe the key to our continued success during the past 40 years has been a combination of a number of things. Firstly our high standards of workmanship, secondly our great customer service and reliability and finally our great prices. Our returning clients have gained our trust over the years they know that a professional company should be there for them at all times.
We are fully insured to the tune of €1.3 million euros which covers public and professional indemnity. All of the work we undertake is also covered by our "plumber D14" labor and parts guarantee. Our team are fully up to date with all manual handling and  health and safety regulations. We make every assurance to make sure our clients know they are in safe hands.
Day or night you can count on our emergency Dublin 14 plumbers.
If you have ever been unlucky enough to have a plumbing emergency you know you need help fast. No heating in the depths of winter or a pipe has burst and there's water everywhere.  Our team of emergency D14 plumbers are ready for these occasions. We are on call 24/7 just call 01-2844921. A senior staff member will take your call and offer advice on any immediate preventative action you can take. If you need someone we promise our clients we can have one of the team with them in under an hour. On arrival we provide expert diagnostics and resolve the issue as fast as humanly possible.
Dublin 14 plumbers that provide competitive up front prices.
We aren't vague with our prices, we don't beat around the bush, we know how good our prices are so we will always price up front and provide free quotes. We don't do hidden charges, no extra add ons like travel, time or time for getting parts. This is why we are the only company we know that actually advertise their rates on their websites. Honesty and transparency at all times is our motto.
Our D14 plumbers service the following areas.
Churchtown, Dundrum, Rathfarnham, Goatstown, Roebuck and Windy Arbour.
For emergencies, standard plumbing services, free quotes or just some professional advice on future projects or problems call your local D14 Plumber on 01-2844921.