Dublin 24 Plumbers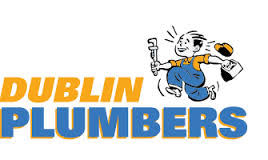 You name it when it comes to plumbing your local team of Dublin 24 plumbers can do it. We provide a complete range of services including working with natural gas as all of our team are fully qualified and R.G.I. registered. This means whether it's a blocked toilet, gas boiler repair or a blocked drain we can provide the solution. We have been successfully trading for over 40 years now and during this time we have built an excellent reputation for our reliability, quality workmanship and great prices. For our clients peace of mind we make sure they know that our company has full insurance cover of up to €1.3 million and all of the work we take on comes under the "Plumber Dublin 24" parts and labor warranty. We want our customers to now that they are in the safest hands possible.
24 hour help from our emergency Dublin 24 plumbers.
We operate 24/7-365, it doesn't matter to us if it's Easter Sunday or Christmas day we always have someone ready to take your call and assist you when you need us. Firstly a senior staff member will take your call in a polite and professional manner and they will always try to establish the root of the problem over the phone. There are times where our free professional advice may be to cure the problem or at least help with the situation. If this is the case and you don't need us then great but if you do need a someone fast we can have an emergency Dublin 24 plumber with you in under an hour.
Competitive rates as advertised on our website from our Dublin 24 plumbers.
We are the only company we know that actually advertises their rates on their website. Why is this you may ask, we think it's because we are the only company that doesn't add on hidden fees and charges. Our transparent approach, up front prices and no obligation estimates have been part of the key to our success over the last 4 decades. You will not find one of our D24 Plumbers adding on charges such as parking fees, travel time, call out charges or booking hours of time for getting parts. Once a quote is agreed that's it, no nasty surprises when the bill arrives.
The following areas are covered by our Dublin 24 plumbers.
Tallaght, Ballycoolin, Ballycullen, Bohermabreena, Citywest, Firhouse, Greenhills and Kingswood.
If you have an emergency, require a quote or just need some professional advice on a planned project call your local Plumbers in D24 on 01-2844921.