Dublin 12 Plumbers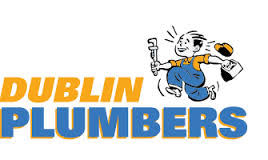 Have got got a plumbing problem and live in Dublin 12, if so your local team of Dublin 12 plumbers can always help you. Having over 40 years successful trading throughout Dublin our experienced R.G.I. registered plumbers provide a professional, complete range of plumbing services. We regularly tackle all types of jobs large and small from replacing a tap spindle to installing a new central heating system. All our work is undertaken with the same precision and attention to detail. We believe we provide the best quality plumbing work in the county if not Ireland.
Our success has been built on our high quality work, reliability, outstanding customer service and competitive pricing. Our team will always go the extra mile to provide complete customer satisfaction. All of our staff are fully qualified with years of experience behind them, we carry extensive public and professional liability insurance and all of our work comes under the "Plumber D12" guarantee.
Full 24 hour service from our team of Dublin 12 plumbers.
Day or night it doesn't matter to us, we are here to serve our clients. At Dublin 12 plumbers we understand the nature of plumbing problems and some just won't wait. Central heating and boiler issues, water flooding because of burst pipes these are some of the most common issues we get called for. When you call us you will always find an expert on the end of the line ready to offer immediate advice. If you do require someone fast we will have one of the emergency Dublin 12 plumber team out to you within the hour.
Honesty and transparency with pricing from your Dublin 12 plumbers.
With your local team of D12 plumbers you'll always know where you stand with costs. In fact as far as we know we are the only plumbing company in Dublin to have our prices on our websites. We know what the others are charging, we also know that often the reason they aren't as transparent is that they like to add on hidden extras to the bill. This could be time for sourcing parts, travel time or call out charges. We provide free quotes honestly and up front with none of these extras.
Our D12 plumbers service the following areas.
Bluebell, Crumlin, Drimnagh and Walkinstown, Park West, Red Cow, Long Mile Road, and Naas Road.
For quotes, professional advice, all standard plumbing work or if you have an emergency that can't wait call your local plumbers in D12 on 01-2844921.